Leadership & Resilience in Emergencies.
Whether it be a "routine emergency" or a major disaster or crises it is the actions of the local responders and community helpers that arrive first or are already in this time-critical, dynamic environment before help arrives trying to bring some sort of order to the chaos. They will have the greatest influence on the outcome of the incident or event.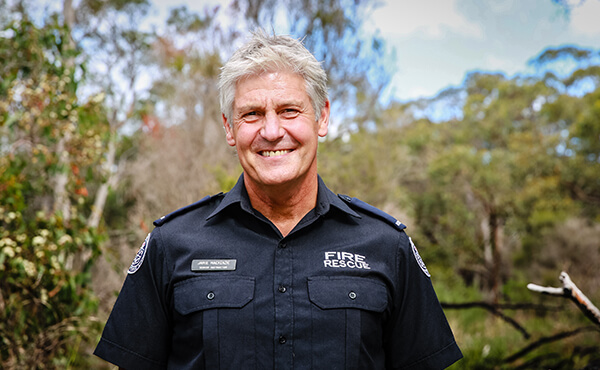 Type: Business/Industry Workshop
Duration: 2.5 hours
Businesses and industry all have an emergency response plan as part of their risk management processes and plans, but what can sometimes happen is companies relax or lower their guard, thinking that they are now prepared for the risks and have a response ready for any incident. Unfortunately, incidents, especially complex ones, don't follow the script and our plans can never cover off every likely scenario or eventuality.
This 2.5-hour scenario workshop focuses on the initial 30-45 min of an emergency incident, before help arrives, when you are dealing with all the chaos and working under extreme pressure, stress and sometimes danger. The scenario's intent is improving your critical decision making, deal with realities not found in your plan and work through improvements and fine-tuning of your plans and procedures.
Event Concussion –
Into the Fray
Type: Event/Festival Workshop
Duration: 2 hours
Events and festivals bring a unique dynamic to emergency response and management in the occurance of an incident. Large crowds of people, different states of intoxication, poor immediate access and delayed support from response agencies, can all add variables that are difficult to plan for and control.
In this 2-hour scenario workshop, we put participants in the shoes of key decision-makers and recreate complexity, confusion and sometimes frustration of dealing with the first 60-minutes of an incident, where information is hard to access and human factors influence how things aren't working like the plan. The intent of this workshop is to identify any gaps or shortcomings of the response plan and develop ideas and proposals to "fill the gaps" and improve decision-making under pressure.
Type: Workshop
Duration: 4 hours
This 4-hour workshop focuses on a set of core processes and principles that promote clear and concise leader's intent as the foundation for aligned and adaptable action on the incident. During the workshop, participants learn frameworks for making decisions concerning incident priorities.  Working in teams, participants will build a valid common operating picture. They then work to develop and effectively communicate intent that is both actionable and flexible at the field level.
Overview
Build an accurate common operating picture within the emergency response team.
Formulate clear and concise leader's intent.
Effectively communicate leader's intent in both verbal and written form to incident resources and stakeholders.
This program leverages emerging thinking in the command aspects of incident management and includes content from MCS's Incident Leadership and Intent Into Action: Organisational Leadership for the Command and General Staff programs.
Jamie tailored a training/workshop that met our specific needs and that enabled us to understand what happens to the mind and body when we are placed under stress and how to harness that energy to make effective decisions. I cannot recommend Jamie highly enough.
The Tabletop Exercises facilitated by Jamie McKenzie have become a key aspect to our planning throughout the year. By acting out different emergency scenarios, the training has assisted us to review our processes and highlight areas for improvement.
We have engaged Jamie over the past 9 years to lead tabletop exercise scenarios for the Falls Festival, Amy's Gran Fondo, Nightjar and Pier to Pub. We love working with Jamie because he brings such an intelligent, dynamic approach to emergency planning for these major events.
Jamie has played a vital role within our community, helping us to engage with stakeholders and develope the now award-winning and internationally recognised, Strathewen-Arthurs Creek Bushfire Education Partnership. Every year, Jamie's inspiring workshops are eagerly anticipated by our students.