Local Leaders, Local Leadership, Local Solutions.
When a disaster strikes, local leaders step up. They may not be "designated" leaders, they are just locals who use their strengths, knowledge and relationships to get things done. Every community has the skills & knowledge to solve most problems they may face. Prepare-Survive-Thrive programs help communities build resilience, not reliance.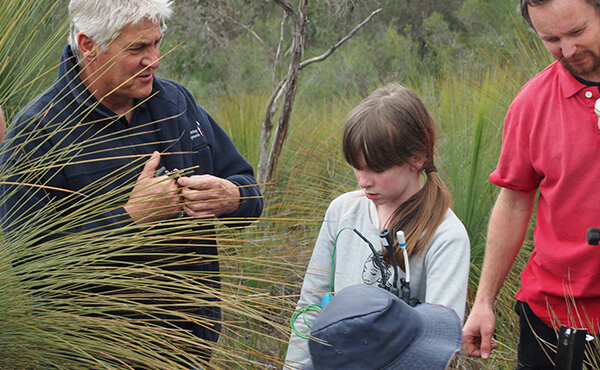 So, What's the Plan?
The First Few Hours
Type: Community Workshop
Duration: 2 hours
In the first few hours of any emergency or disaster, before outside support can get organised, it is the actions of local responders and community members that will have the greatest influence on local community outcomes.
In this 2-hour scenario workshop, we explore the realities faced in an emergency or disaster and how those challenges may be tackled – breaking down what's required and developing the skills necessary to look after each other and the visitors who are already in your town.
We've Got This –
Community Response Planning
In the event of a disaster, the key to effective real-time response is preparation. By building on existing and combined strengths, the community and supporting organisations are able to work together and strengthen relationships to build local capacity and capability, rather than becoming more reliant on broader systems and services provided by government, agencies and other providers.
Building on the scenario session, these interactive workshops follow a community strengths-based approach designed to reduce the reliance on individuals, single groups, agencies and government by drawing upon current and potential local people and resources. All the skills which may be required if the community becomes isolated, cut-off from systems and services and/or overwhelmed are already in your community. This workshop aims to unify them.
Survive & Thrive
Bushfire Schools Program
The program is designed to bridge the knowledge and understanding gap for school children around bushfire in their local environment. It's an innovative response to building community and student resilience to threat and disaster, encouraging students to take an active role in bushfire awareness and safety and to lead the enhancement of knowledge in the community. Children are the most affected in a disaster and this program aims to reduce this vulnerability.
The program is filled with fun, hands on learning in the local environment. During Grade 5 and 6 students learn about all things bushfire – weather, bushfire behaviour, communications, fire danger ratings, map reading, plotting fires and much more. Their newfound knowledge and skills are then transferred to other students and the community through further workshops and projects developed by the participants.
The intent of the program is that the community, local fire brigade or emergency service and students become leaders – they innovate and understand the the risks, they come together to help each other and share their knowledge and learn what they need to know as a community to "Survive & Thrive" before, during and after a bushfire.
This National Award-winning program is developed individually with each school and community.
Type: Program
Duration: 2 Weekends (4 days)
Across the country, communities depend upon their emergency service organisations to reduce risks and provide public safety.  On a day-to-day basis, these services fulfill their duties admirably and consistently.
Yet, in the face of unusual threats or catastrophic levels of problems, these services quickly become overwhelmed or unavailable.  Time after time, the history of emergency management is littered with situations where due to the scale or magnitude of an event, communities were left on their own to respond and recover for periods of days or weeks.  In these circumstances, community leaders had to emerge and organise to bring the community's resources in an attempt to fill the gaps.
What time has demonstrated is that when properly led and focused, and when the relationships are strong, communities have enormous capacity and human resources that can be brought to bear in a time of crisis.  In many cases, the community's response far exceeded the help that came after "the calvary arrived".
A 2-weekend (4 day) program, based on the highly credentialed Point of the Spear programs, this interactive program which uses a mix of theory, case studies, classroom exercises and field exercises, is designed to help develop relationships and skills to lead others in situations.
Topics include:
Memory and Behaviour
Leadership Influence and Leading Adaptively
Intent and Delegation
Stress as a Risk
Balancing Expectations
Influencing Through Communication
Leading Ethically
The Tabletop Exercises facilitated by Jamie McKenzie have become a key aspect to our planning throughout the year. By acting out different emergency scenarios, the training has assisted us to review our processes and highlight areas for improvement.
We have engaged Jamie over the past 9 years to lead tabletop exercise scenarios for the Falls Festival, Amy's Gran Fondo, Nightjar and Pier to Pub. We love working with Jamie because he brings such an intelligent, dynamic approach to emergency planning for these major events.
Jamie has played a vital role within our community, helping us to engage with stakeholders and develope the now award-winning and internationally recognised, Strathewen-Arthurs Creek Bushfire Education Partnership. Every year, Jamie's inspiring workshops are eagerly anticipated by our students.
Jamie tailored a training/workshop that met our specific needs and that enabled us to understand what happens to the mind and body when we are placed under stress and how to harness that energy to make effective decisions. I cannot recommend Jamie highly enough.